We are half way through my series on Cleansing. How are you feeling? Hope you are full of energy and enthusiasm! I am struggling today, I ate some bread that set me back yesterday. I didn't even realize it at the time, but I am feeling the effects today. Working to get back on track!
Meanwhile, I am feeling like curling up with another good book by the fire. I tend to associate Cleansing the Mind with reading, but specifically, I associate it with reading books about second chances. The New Year is yet another chance for us to have a fresh start at things, and there is nothing like a fresh start. Everyone deserves a fresh start now and then.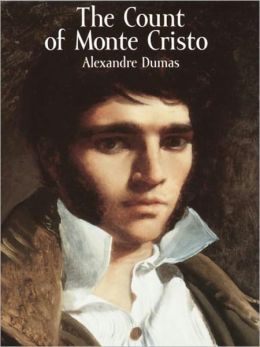 My pick for mental cleansing this week is
The Count of Monte Cristo
by Alexander Dumas. It's a lengthy novel but one you will thoroughly enjoy. We first discovered this book while taking a cross country car ride. I tend to save the most difficult and lengthy books on our reading list for audio listening because they are so much more enjoyable that way. Particularly when the kids are being held hostage in the back seat of the car. There is no escaping or distractions. We have listened to many books in this manner. Oddly enough, those are some of the ones we enjoy the most and we end up listening to them again and again.
The Count of Monte Cristo
is one of those incredible books. We were captivated by John Lee's narration from
Blackstone_Audiobooks
.
Originally written in 1844, during the period of the 100 Years War, the main character Edmond Dante returns from years at sea to France so he can marry his beloved fiance, Mercedes. On the eve of their wedding, a sinister plot to frame Dante as a Bonaparte traitor is revealed and Dante ends up being sentenced to life imprisonment. His life seems ruined, and he is devastated.
In prison, Dante struggles with the will to live. He is angry at the world, starving, lonely, and sick. A fellow prisoner gives him words of encouragement, and eventually a strong bond develops between the two of them. His new friend makes him realize how the people in his former life that he thought were his friends, actually were the ones who betrayed him. Dante begins to recover his will to live with this new friendship, and the two of them hatch plans to escape from prison together. However, the old man dies before their plans can be executed. Dante inherits a treasure map from the old timer and risks his life to escape from prison in order to find the treasure he had been entrusted with.
While working on board a ship sailing in the Mediterranean, Dante finds the little rock island where the treasure is hidden called the isle of Monte Cristo (Did you know that's a real place? It's off the coast of western Italy.), which he then names himself after, and eventually buys from the Tuscan government.
Returning to civilization disguised as the Count of Monte Cristo, Edmond has a new chance at life. He seeks revenge on those who wronged him so many years before, and fixes the additional wrongs that were done along the way. Eventually he comes to the startling realization that he needs to let go of those buried hurts and move forward in his life. Talk about second chances!
It is an
intricate
plot. The character reference chart on
Wikipedia
is
staggering
and makes me dizzy just looking at it. But it is not to be missed, this is a tremendous piece of literature. Be sure and get the unabridged version, you won't want to miss a bit of Dumas beautiful writing. This book has 1200-1400 pages, but it will seem like it's not nearly long enough. The abridged version is reviewed on Amazon as being extremely confusing because of the complex plot. Originally written in french, the English adaptation greatly suffers when it's abridged. Look for a novel which is clearly marked Unabridged, if there is no marking, it's the abridged version. Your library may have it, or
Barnes and Nobel
has it on the Nook for only $2.99.
The recent movie starring James Caviezel is also excellent. The costumes and scenes of Italy and France are very well done, but it doesn't have the same depth of character as the book, so read the book first. You can find
The Count of Monte Cristo
film on
Netflix
or downloadable on
Amazon Instant Video
for only $1.99.
I recommend this book for high school or advanced middle school students. Parents definitely won't want to be left out on this one, be sure and plan on getting distracted for a few days or more!
Linking up today!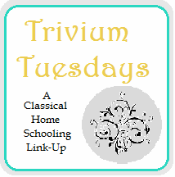 Designer Mom
2 Comments »