Here we are almost at the end of my 31 day series. How time has flown! I have enjoyed putting these posts together, hope you all have enjoyed reading them! Time for one more mind altering book....
Magnificent Obsession by Lloyd C. Douglas
Another classic that you won't want to miss. This is one of those books that not only provides a mental escape, but changes your soul. It's a life altering story.
Set in the 1930's, spoiled playboy Robert Merrick wakes up in the hospital after a serious boating accident. He finds out that another man, a famous doctor, died during the accident while he was saved. Robert becomes obsessed with the doctor's life, his good deeds, even his beautiful wife. He also decides to follow in the doctor's footsteps by entering medical school.
During his journey through medical school, Robert is given a journal with a mysterious code that had originally belonged to the doctor. As he cracks the code, he is able to unravel the amazing secrets of the doctor's philanthropy. In his own way, he triumphs over incredible challenges by doing good for others. A wonderful model of the Christian way of life, Robert grows in his faith, as does the reader of this book.
The author once wrote about how much effect this book had on his readers lives. Scores of fan mail were sent to Douglas by readers who were eager to try and live out this life for themselves. I can see why, the book itself is obsessive. A quick read, it's easy to get caught up in the mystery, faith and romance. You will not want to put it down until the very end.
This title is available on film as well. I lean toward the older versions with Rock Hudson and Jane Wyman (1950) or the original staring Robert Taylor (1935). If you haven't read Lloyd Douglas' other famous work, The Robe, you may want to check that one out as well.
I love this book for high schoolers, my kids only needed a little bit of encouragement and they were hooked on this story as well. I have probably read it 7 or 8 times myself, and I am always impressed by it.
Enjoy!
Today's Linkups: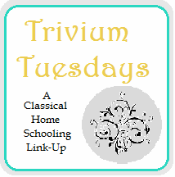 Designer Mom
1 Comment »