Do you ever feel you are drowning and can't get out from under it all? I have been tied up for days with taxes, financial aid forms, birthdays, family, pancake breakfasts, unfinished projects, unstarted projects, sleepovers, ice storms, grocery shortages, home school crises, car problems and uncooperative computers. Ever wonder when it will all settle down so you can concentrate? Sometimes I guess, you just have to go with the flow and let life happen, even if it's not according to your schedule! Humm, sound familiar to anyone?
All I really want to do, is clear my book shelves and begin my planning for next year. It seems like all the important due dates are coming up soon for class registration, sports, clubs and the like. I can't begin to think ahead because I feel so over whelmed with what I have right here! I don't even seem to have time to sit down and plan to figure things out! So, here's what I have decided to do.
Since I am completely lacking in organization, it is hard for me to clear my shelves and closets to do any spring cleaning. I have some things I know I won't be needing in the future, and perhaps someone else can use them. So, every Monday here on Designer's Sweet Spot, it's ANYTHING Goes! That is I am hosting a give away each week starting on Feb. 25th, 2013.
My first give aways will be some of my most cherished home schooling books, but then I plan on moving on to other things like clothes, antiques, household items, crafts, gift cards, you name it. ANYTHING Goes! All you have to do to win is subscribe to my posts and leave me a comment to register! Winners will be picked with the random giveaway generator below. At this time, none of these things are sponsored give aways, I just hope someone else out there can benefit from them! I have had a couple give aways in the past, however I haven't had anyone even sign up to win. There is a very good chance you will be the winner! If the prize is not claimed in a timely manner (within 5 days), it will be promptly delivered to the thrift store!
So for today's give away we have the following AWESOME books:
This is a set of four fabulous nature stories suitable for elementary aged children. We have great memories of reading these books aloud outside in a tent while we were camping. Our kids loved learning about all these animals, their natural habitat and their natural enemies! I hate to part with them, but seriously, my kids are teenagers, and we don't need them anymore! All four Old Homestead Tales are included in this give away:
The Bluebirds and Their Neighbors
The Mallards and Their Neighbors
Paddletail the Beaver and His Neighbors
Wild Creatures in Winter
All you need to do is subscribe and me a comment to register to win! Winners will be selected and posted here each Monday. Be sure to check back and claim your prize! Contest closes midnight Sunday Feb. 24th. The winner for this will be posted Monday Feb. 25th. Good Luck!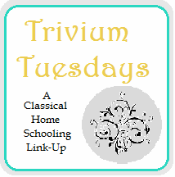 Designer Mom
5 Comments »